South Korea, stock charts: how to get them for free?
Whether it comes to a single stock from South Korea, a stock index or the entire market of South Korea, it is good to have a reliable, standard chart solution you can always turn to.
If it is free - meaning really free, so free without any restrictions while no registration is required, like Chartoasis Chili - it is even better! Let's see how you can make a chart for stocks like SamsungElec or POSCO .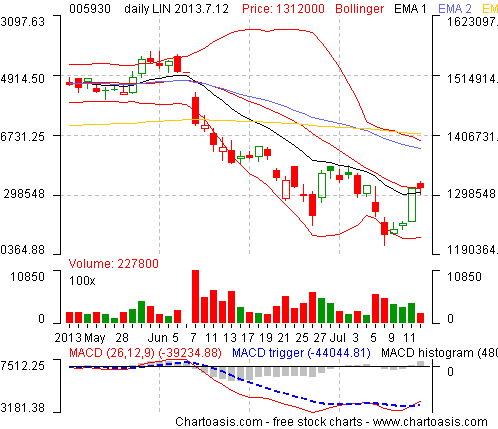 Example stock chart from South Korea (SamsungElec) created with the free software Chartoasis Chili.
Step1: getting the data
Support for stocks from South Korea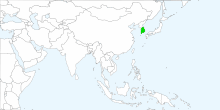 For stock charts from South Korea we suggest downloading market data from Yahoo! Finance. (If you are not familiar with dowloading data, visit this link, and a guide will explain how to do that exactly.)
Step2: getting the chart
Open Chartoasis Chili. It runs from a browser, there is no need to install anything.
Load data using the file loading button:

Step3 (optional): fine tuning the chart
You may want to change a couple things on the chart.
You can rename the equity on the chart (equity name is derived from the file name by default).
If data does not appear properly, you can re-import it using the "Importing wizard" button.
You can change the chart type and the color of the chart (eg.: area chart, line chart, candlesticks).
You can also make a full technical analysis with Chartoasis Chili, see details here.
Hint: if you want to compare multiple stocks' performance, download each data file, and load them to different tabs, then visit the "Comparison chart" tab.
Stock examples from South Korea
Stocks below can be analyzed with our chart software, but these are just examples - our chart application supports all stocks from South Korea.