Chartoasis.com's online charting software supports the technical analysis of many countries through the most popular technical analysis functions.
The stock analysis software can be used for free, charts can be made of End Of Day (EOD) stock data that can also be downloaded free of charge. (Data file formats are recognized automatically, data importing is fast.) You may find alternative data providers for a specific country in the table on the bottom of the page.
The software is embedded into the website and does not need to be installed so you can use it on any computer with internet access: at home, in your office, at school etc.

You can find the list of the supported countries in the tables below.
For further information on how to analyze stocks from a listed country, click on the name of the country.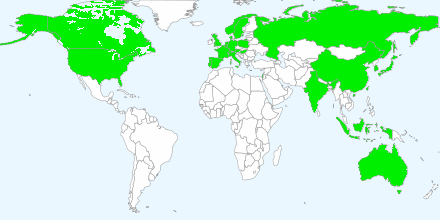 Tables listed on this site may be inaccurate and most of the informations are based on informations provided by other websites. When searching for stocks we recommend to check if the actual stock is the one you are thinking of.

Alternative data providers for the countries
type
Yahoo!
Finance
Yahoo!
Finance
UK
Google
Finance
Stooq.com
RTS
NSE
India
Portfolio.hu
Australia's stocks
Austria's stocks
Belgium's stocks
Canada's stocks
China's stocks
Denmark's stocks
France's stocks
Germany's stocks
Hong-Kong's stocks
Hungary's stocks
India's stocks
Indonesia's stocks
Israel's stocks
Italy's stocks
Japan's stocks
Netherlands's stocks
Norway's stocks
Poland's stocks
Portugal's stocks
Russia's stocks
South Korea's stocks
Spain's stocks
Sweden's stocks
Switzerland's stocks
Taiwan's stocks
United Kingdom's stocks
USA's stocks